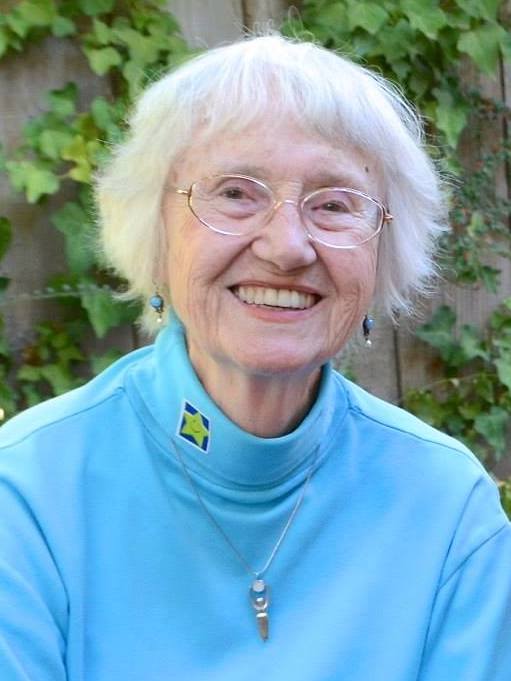 UU Rev. Shirley Ranck hits the nail on the head in her rewrite of the popular feminist Cakes for the Queen of Heaven, -- " Perhaps our most important religious task of the 21st Century will be learning to take pluralism seriously." This you can find in her essay "A Statement of Feminist Thealogy."

The chance to be with such creative and dedicated women leaders at the March 20th celebration of UU Women as leaders, as Agents of Change has given me an opportunity to think more on the challenges of our diverse faith practices under one roof. Today I am noticing our difficulty in living up to "true religious pluralism." Other days there seems to be movement. Recently I had a Wisconsin woman at ask how to attract people of color, another from Chicago how to attract Caucasians to a Kwanza celebration African American film series.

Ironically, in one salon I learned about another prejudice I hadn't recognized or thought much about before -- an atheist/humanist expressed concern about the lack of respect and sometimes disrespect for Atheists/humanists. Incredulous, she explained that humanists made important contributions to UU's Seven Principles which call us to religious pluralism.
By:

Pat Goller
Emily Meter, CMwD's shining star of a leader, passed quietly in December 2009 with friends singing to her and holding her hands. Frantic e-mail exchanges in December brought sad news finally.

Her memorial and 75th birthday celebration in Deerfield on March 13th closed with the song and comment about Emily: "This little liberal light of mine," A UU or maybe, Emily-adaptation of the sweet song taught in Sunday school when I was growing up. Filled to capacity, the Deerfield sanctuary rang with exuberance at the idea that hiding our lights would simply no longer do. Emily was a "liberal" of the quietest kind. Not brassy, like me, but she stood her liberal ground and offered you a cookie, too. She was the quintessential nurturer. She could "hear" any awful thing and make it seem bearable though her quiet, thoughtful ways. She just listened so completely. "Some times," as the Buddhist saying goes, "all a person needs is a good listening to."

I met Emily at the CMwD-UUWF Lake Geneva Retreat for women at Williams Bay, Wisconsin. Emily was Chair of North Shore's planning committee in 2000. I had been introduced to this retreat the year before and had anticipated that weekend on the lake and the ingenious theme: "The Femillinium." What sure confidence she had as she introduced the in-gathering speaker as a "regular renaissance woman." Emily would later travel with her committee to Starved Rock to meet with our 2001 planning committee from Springfield and Peoria. Always helpful and willing to step up, she was also an expert planner and detail person. Her confident and unassuming leadership was a thing of wonder; the "spiritual" part of her style that inspired me and still does. She was the Renaissance woman for me.

I was once at North Shore for a UUWF board meeting before the Connection was born. It was my first tour of the artistically inspired building studded with unusually shaped stained glass windows into molded stucco and giant ROCK for an altar that inspires the feel of a cave, as I have overheard it described. But it seems more like a womb to me. While we had our board meeting, women quietly worked in the kitchen to prepare our lunch and left without notice. Miraculously a wonderful meal had been set. I like to think that was my introduction to Emily. I don't know for sure that she was there, but the spirit of her nurturing work was certainly there and has left its indelible mark on this congregation, so many in the CMwD and certainly, UU Women's Connection, and our predecessor the UU Women's Federation. All have been blessed and nourished by who Emily was in far too many ways to count.

* Emily's e-mail sign off.
By:

Pat Goller
Part of the spiritual practice of tonglen is to go to places and have experiences that scare you as a way to open and begin to feel comfortable with the uncertainty of life. Driving from my Springfield home to Janice Bailey's condo in Chicago, then on to tour an historic UU church in Oak Park; then onto Madison, Milwaukee, back to Chicago in two days -- seemed to fit the bill for understanding experimenting with this practice.

Road trips are an adventure, but I usually let others do the driving. I am more "comfortable" just being a passenger instead of being the driver, uncertain and uncomfortable trekking off into the unknown of triangular three-city trip of many miles.

Walking the Edge: Deepening Our Magic The Madison workshop title and description came a month before:
By:

Pat Goller
Why don't young independent women who seem...well...feminist want to claim the name? What is third wave feminism? What goals have been reached or dropped, taken up as National Organization of Women celebrates its 40th Anniversary?

Summer 2006 Voices of Women (VOW), the UU Women's Connection quarterly newsletter, explores the long and winding road to equal rights. Are we there yet?
By:

Pat Goller