Singing in Sacred Circle
October 18-20
DeKoven Retreat Center -- 600 - 21st Street, Racine, WI 53403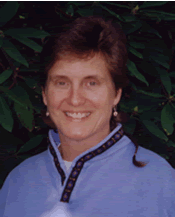 The weekend of October 18-20 we gathered for our annual Women's Connection Fall Conference at the DeKoven Center in Racine Wisconsin. The Center is within walking distance of Lake Michigan. The lodging, dining hall and most of the workshops are all located in the same comfortable building. Our opening and closing ceremonies, keynote address, several workshops and our vendor area took place a short, well-lit walk across the beautiful quad.

The Keynote speaker was Shelley Graff - feminist singer, songwriter, guitarist and Singing in Sacred Circle facilitator. LISTEN TO ONE OF SHELLEY'S SONGS!
We are fortunate to have Shelley Graff among us. She is generous of heart and skill -- infused with love for the promise that comes when women sing together. - Carolyn McDade
In the fall of the year we join together and connect to gather inner warmth for the winter to come. We CONNECT with other like minded women, see old friends and make new ones. This was our 31st Fall retreat.